Table
& Chairs
We got you covered
Edmonton Bouncy Castle Rentals ®
Guaranteed On-Time Delivery
OPEN 7 DAYS A WEEK

Fully Licensed and insured
Good, Clean Deliveries on time
Indoor Setup Available
Custom Packages Available
Edmonton City Vendor
Aedersa Certified Equipment
Free Bad Weather Cancellation
Visit Our Office/Warehouse
Edmonton Bouncy Castle has an open door policy to our office/warehouse and provide 100% transparency of our cleaning practices. Often parents are worried when booking with bounce house companies that do not have addresses or a facility because they don't have proper cleaning procedures in place because they run operations from a garage as a one man band. Sadly, every weekend, we get calls from desperate parents that have booked with companies like these and have to save their parties last minute.
Over the years, our organization has expanded to provide clients peace of mind knowing we have the room to clean all our equipment and let it dry after bad weather.  For more information on the cleaning products we use, please click on this page 
Cleaning Process
After all, when renting equipment for your children or for the public, their safety and cleanliness of products should be the first concern. If you have any questions about this please use our live chat or call 780-686-3554.
Custom Designed Castles
Our castles have been custom designed to give children the best up to date themes possible. Most of our castles cannot be found anywhere else.
Quality Service
Free cancellations for bad weather and change of plans. Staff members are professional and easy toidentify with branded uniforms. All of our staff members have clean background checks.
Professional
Edmonton Bouncy Castle Ltd carries 2,000,000 public liability insurance, is an approved Edmonton City Vendor and has Provincial Inspected Equipment from AEDERSA. Only commercial clients are required to provide deposits for large orders.
Packages
Our primary concern is keeping our clients safe while using our equipment. Inflatables are secured by 18″ stakes and Engineered Sandbags with Safety Matting for setup on concrete and hard floors.
Fast Service
Our staff is available for online chat, phone and e-mail with you live. No need to wait hours or days for a reply. Need a rental because a small business has not shown up on the day of your event. Call us and we will take care of you.
For Discounts
and Prizes!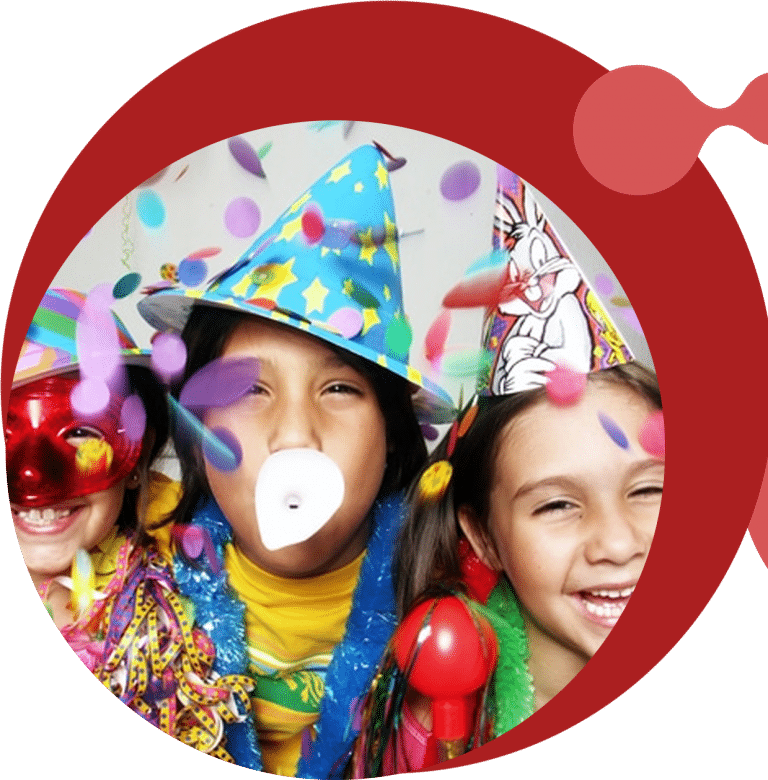 Inflatable Jumper Rentals
We are proud to supply Bouncy Houses in Edmonton and surrounding areas! Edmonton Bouncy Castle Limited is an Approved Vendor for the City of Edmonton, Fully Insured and AEDERSA Certified for public events. All inflatable devices come with safety matting if required. Professional staff are trained to answer any questions you have and explain any safety concerns you may have. Our company delivers out of town and accommodates Sherwood Park, Beaumont, Stony Plain, Spruce Grove and other areas within Alberta. We offer a free cancellation service due to bad weather. Edmonton Bouncy Castle &#174 now provides balloon decor, high-end birthday party character entertainment, Edmonton Princess Parties, Edmonton Super Hero Parties and mascot parties, specializing in singing princesses. Our custom costumes and quality performers ensure the most authentic performance in Edmonton. Our characters professionally sing, play games and face paint! Our birthday party character entertainment is the perfect addition to your party!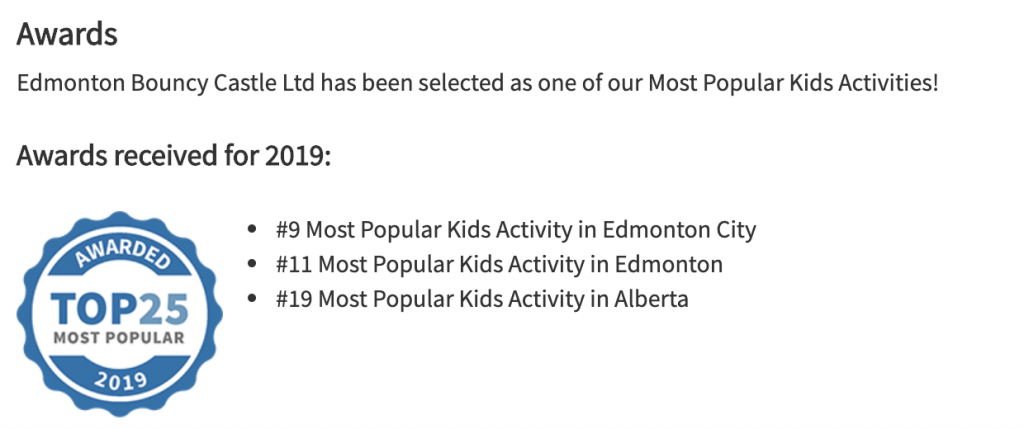 Get a quote on your
Inflatable Rental today
Call Edmonton Bouncy Castle Now: